Nordic iGEM Conference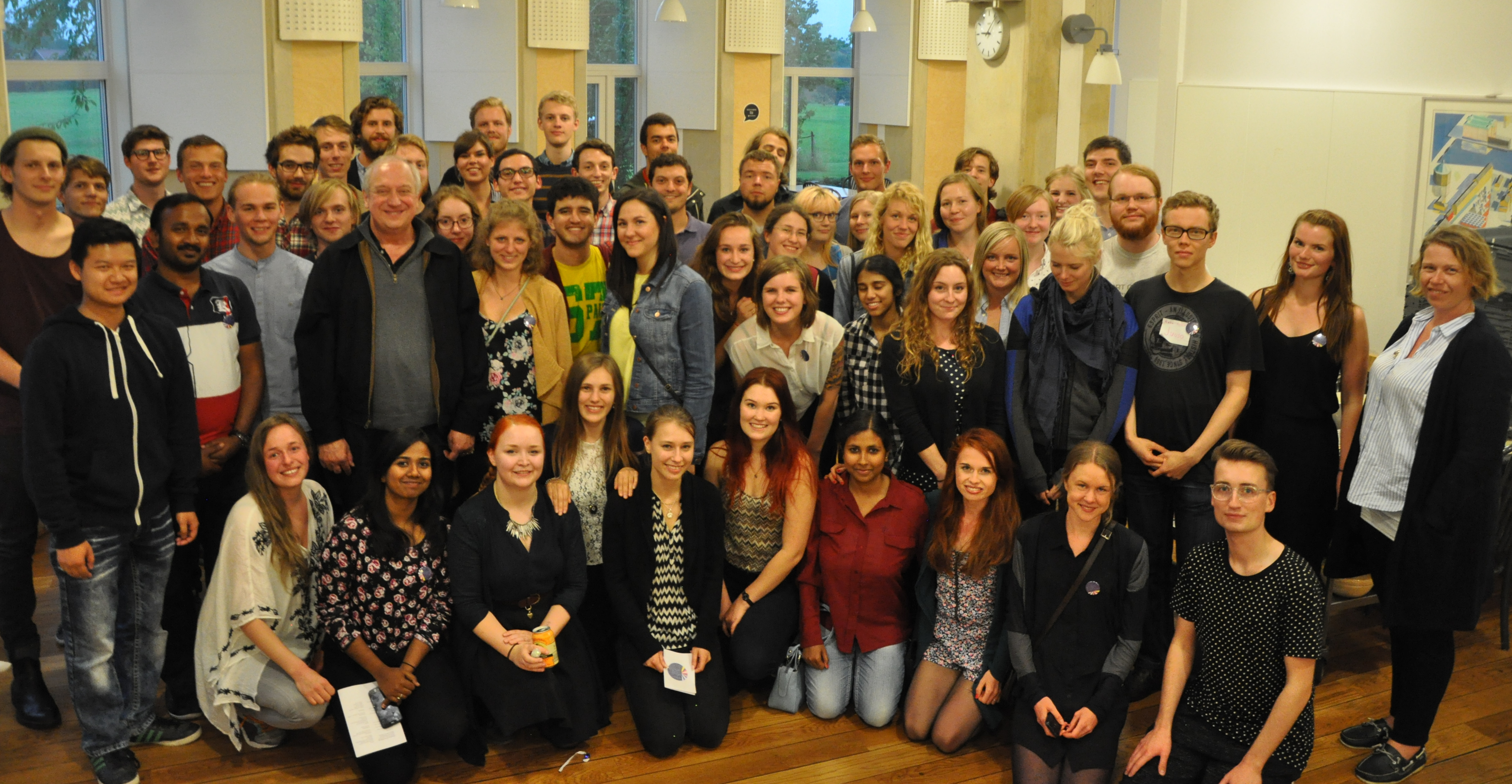 During a sunny weekend in July in 2015 the Nordic iGEM Conference was arranged by the Uppsala iGEM team of 2015 in collaboration with the Stockholm iGEM team of 2015. Eight of the Nordic iGEM teams were represented at the conference; Aalto-Helsinki, Oslo, SDU Copenhagen, Gothenburg, LiU, Stockholm and Uppsala. We also had the pleasure to have Randy Rettberg, the chairman of the iGEM organization, as a guest.

The plan with the conference was to create a platform for future collaborations, get a chance to exercise the project presentations, and of course have lots of fun. This was accomplished with a mingling party in form of a BBQ night, project presentation session, a bunch of workshops and, once everyone had got to know each other, a final get-together with a bar crawl.

If you would like to get glimpses of what we did during the conference and see an interview with Randy Rettberg, please watch our youtube video: Nordic iGEM Conference 2015.
SynBioHour
SynbioHour is an annual event hosted by the Assosciation in cooperation with the team of the year. The event usually takes the form of an lunch "föredrag?" in the university where both the iGEM competition, the assosciation and that years project is presented. The event is an opportunity to spread the word about Synthetic Biology and iGEM aswell as being a recruiting event for next years team. The team also gets a chance to practice their presentation infront of a live audience. The event is usually held in the autumn.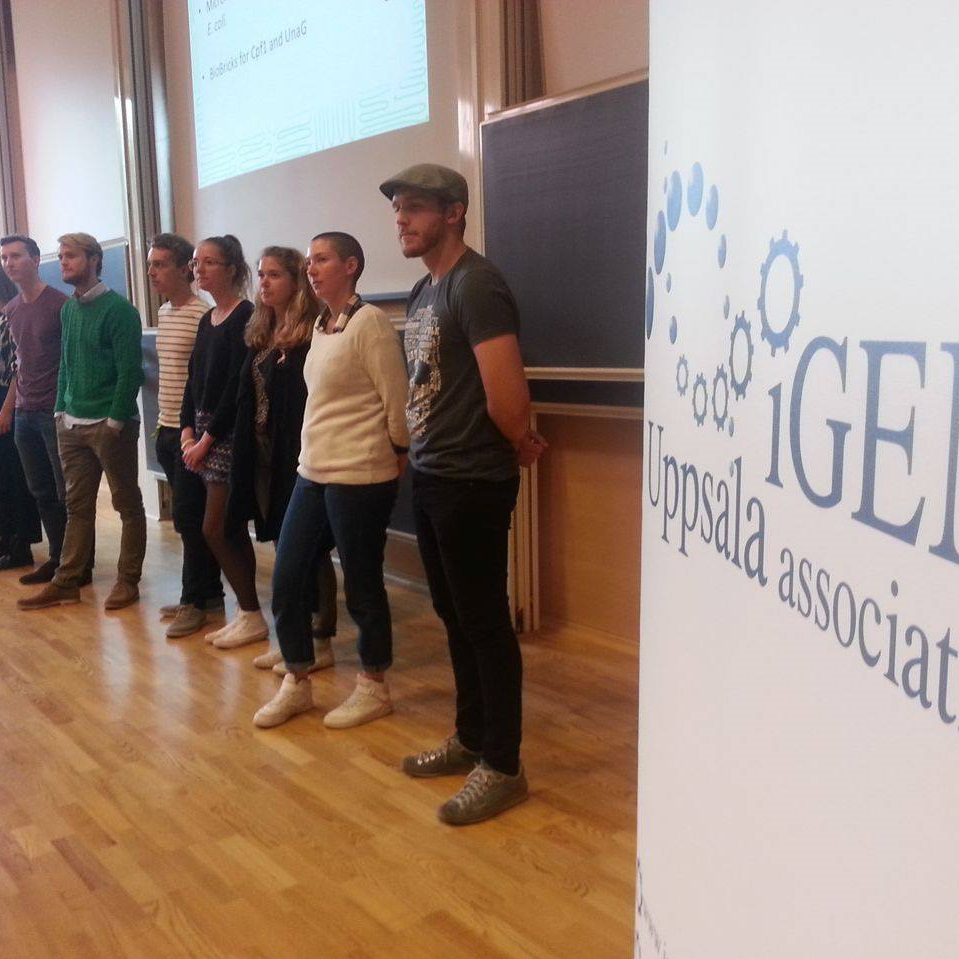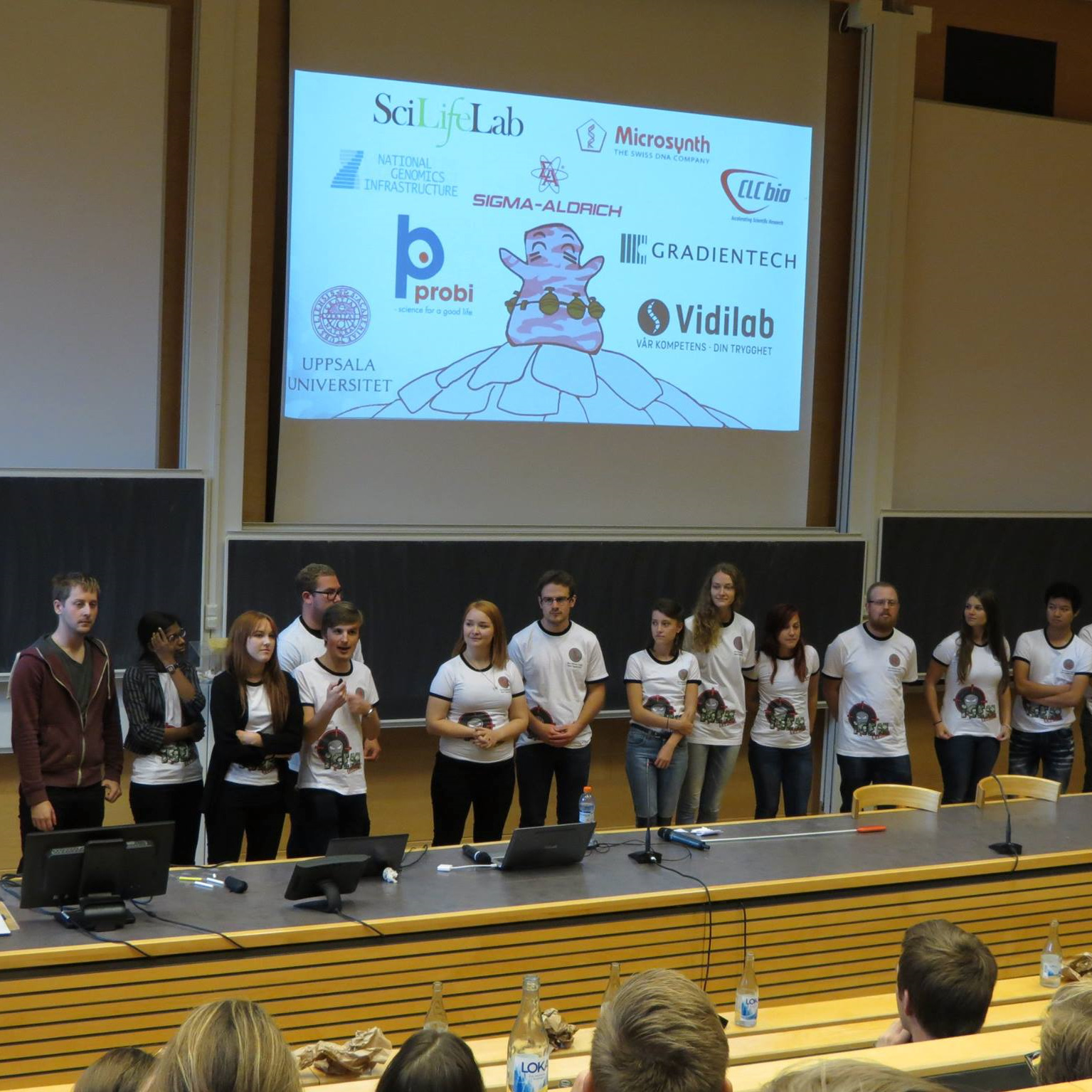 Scifest
SciFest is a fair arranged by Uppsala University aimed to engage the public, mainly young adults and children in what can be done in science. This year the board and other people in the association had a lot of fun at the fair telling visitors about iGEM, cells and synthetic biology. We also held a workshop where people could exract DNA from kiwi.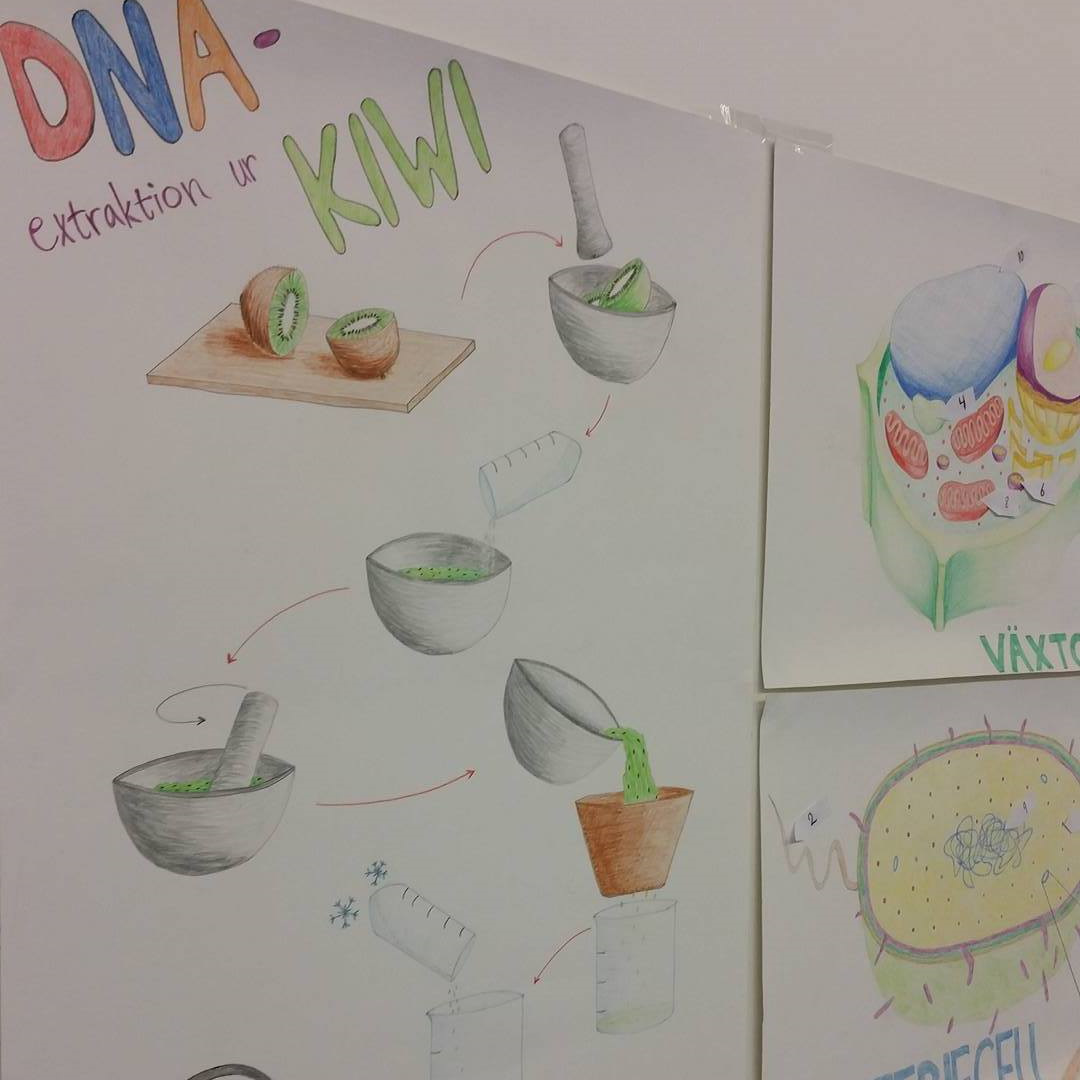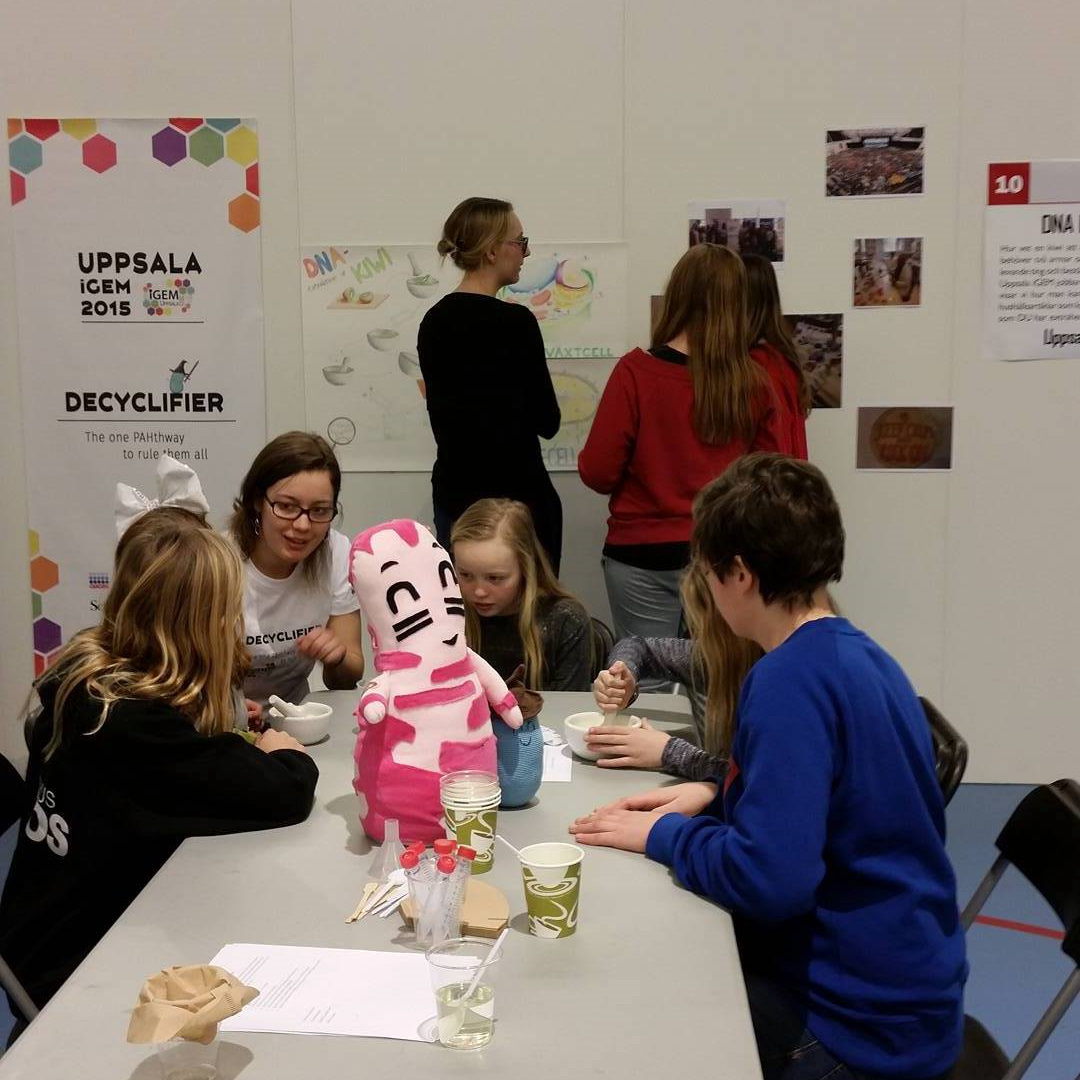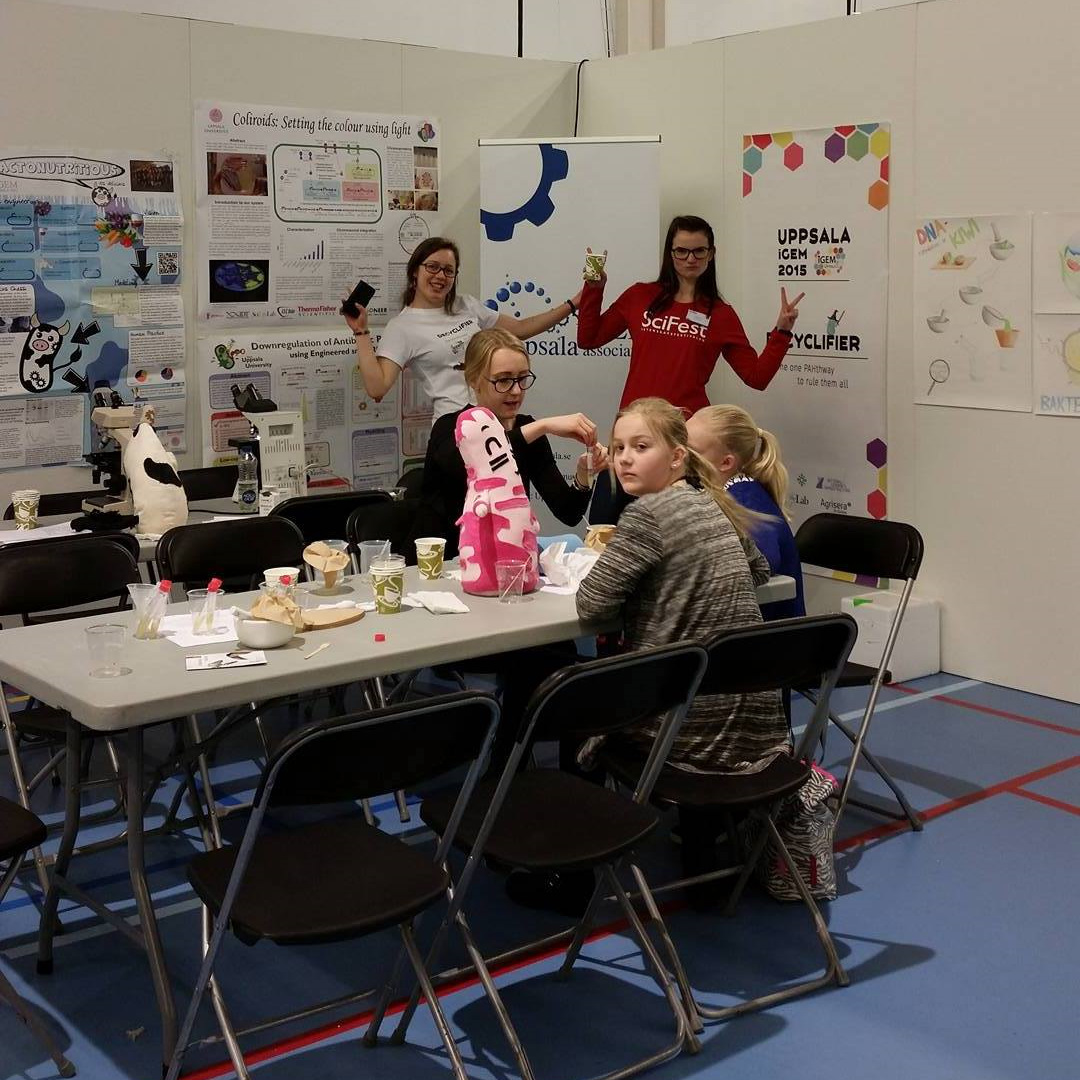 Annual meeting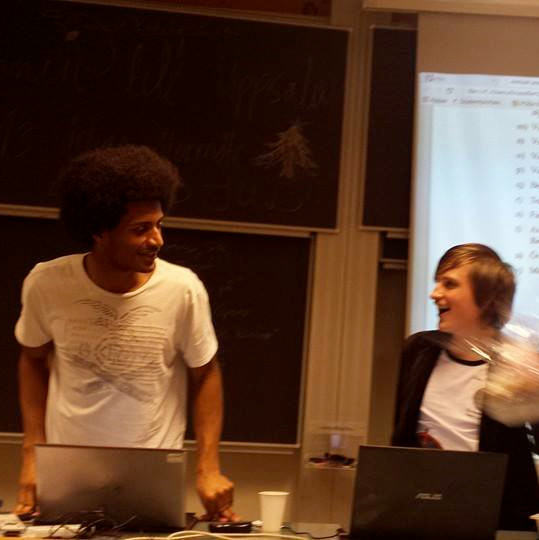 In December each year iGEM Uppsala organizes a meeting to discuss what has happened during the year and what will follow next year. The board will present a report for the year and a new board for next year will be elected. If you want to be a member of the board prepare a short presentation about yourself, why you want to join the board and what you can contribute.
If you want to see any documents or protocols for the association feel free to contact the board on info@igemuppsala.se.
Alumni Dinner
Every year the board arranges a dinner to which all people involved in iGEM Uppsala throughout the years are invited. This is very pleasant evening with great speeches from old project leaders, great "spex" and nice food. The goal of the event is to strengthen the fact that the association holds members with a variety of experiences in different fields from previous iGEM competitions. Hopefully this will inspire the new team as well as strengthen the bonds between previous iGEM participants.