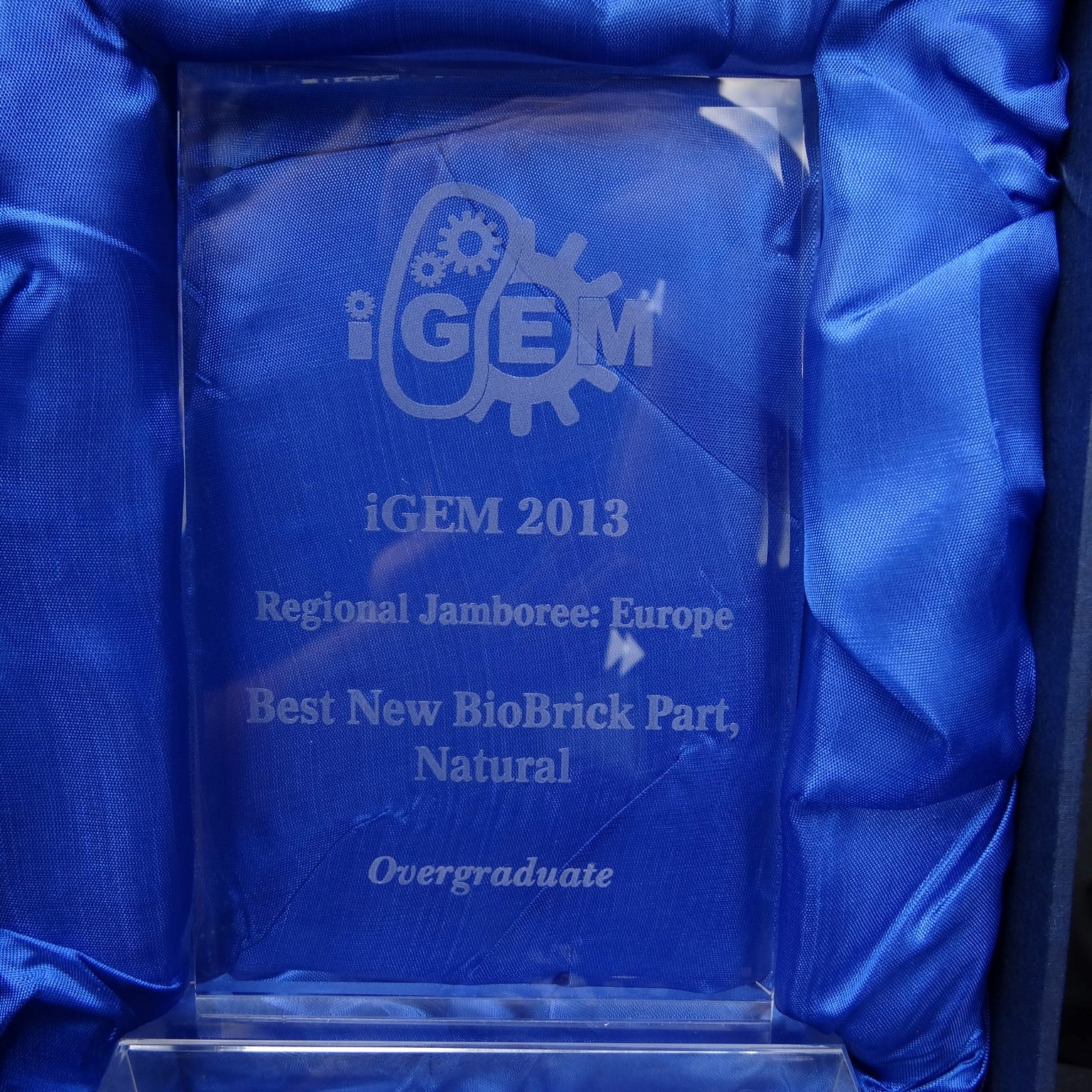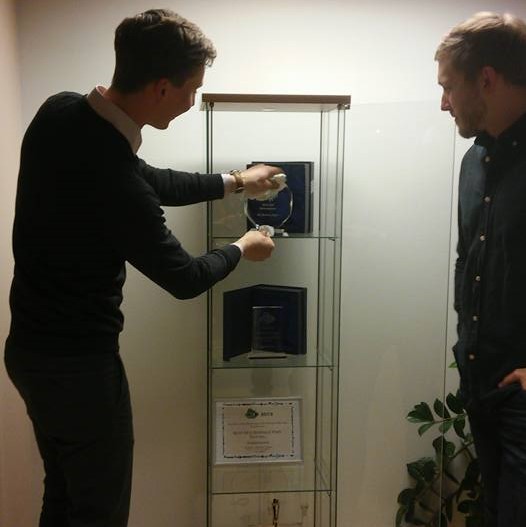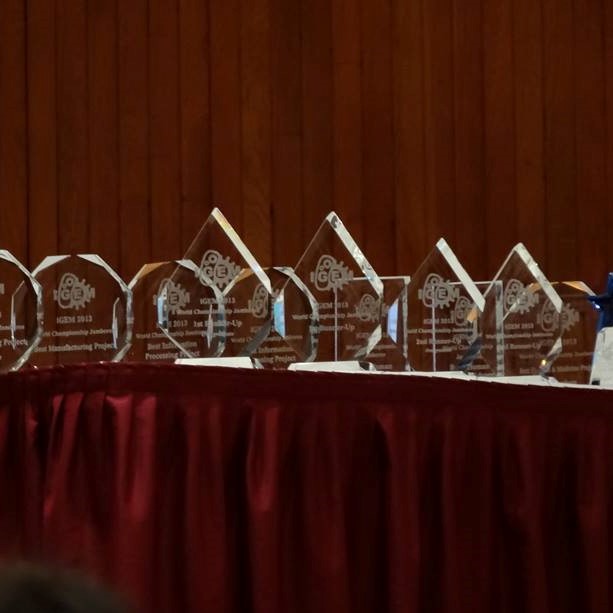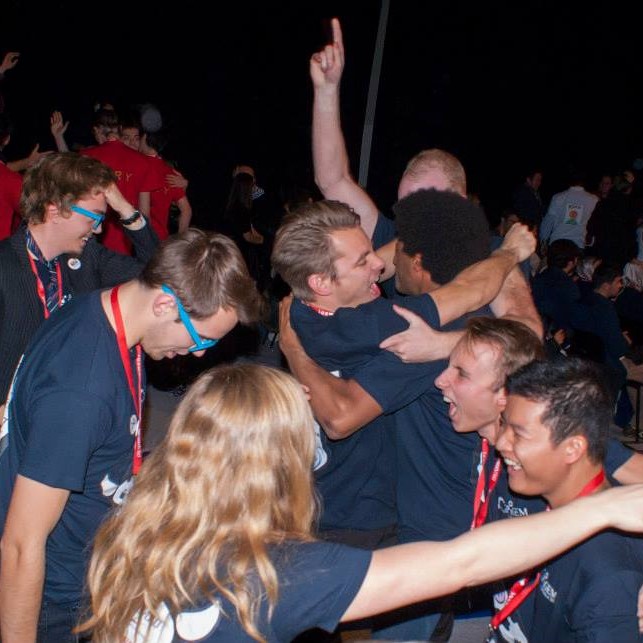 Achievements and awards
In the iGEM competition there are different prizes one can win depending on what field you are working within. The prizes are divided up in the following
iGEM medal (e.g Bronze, Silver, Gold)
Special prizes (e.g Best presentation, Best poster etc)
Grand prizes (Finalists)
Track prizes (e.g Best health & medicine project etc)
The iGEM medal is given depending on what requirements the iGEM team fulfils. These requirements are criteria specified by the judging committee such as sending the parts you have created to the iGEM registry, how you have evaluated experimental results etc. Depending on how good you fulfill these requirements a team can obtain a bronze, silver or even a gold medal.

The special prizes are awarded to teams that have shown innovative and unique contributions. Such prizes include Best model, Best wiki or even Best natural BioBrick which was won by the iGEM Uppsala team 2013.

The Grand prize goes to the finalists in the overgraduate and undergraduate section. In each of the sections there are three finalists which receive the following distinctions: Grand prize overgraduate/undergraduate, First runner up overgraduate/undergraduate and Second runner up overgraduate/undergraduate.

Last but not least are the track prizes. These prizes are given to the best project within each specific area. The prizes that are awarded are for example Best Environment, Best Energy, Best Medicine, Best Hardware(Uppsala 2016) etc.


2020 - Gold medal. (Direct Boston qualification) Best project in the New Application track, overgrad
2019 - Gold medal. (Direct Boston qualification)
2018 - Gold medal. (Direct Boston qualification)
2017 - Gold medal. (Direct Boston qualification) Best project in the Manufacturing track, overgrad!
2016 - Gold medal. (Direct Boston qualification) Best project in the Hardware track, overgrad!
2015 - Gold medal. (Direct Boston qualification) Nominated to best Project in the Environmental track, overgrad.
2014 – Gold medal. (Direct Boston qualification)
2013 – Best natural biobrick Europé, Gold medal, Qualification to MIT, Boston
2012 – Gold medal (No Boston qualification)
2011 – Gold medal, Qualification to MIT, Boston,
2010 – Bronze medal. (Direct Boston qualification)
2009 – Bronze medal. (Direct Boston qualification)